MSP evaluation deployment
Now we will build 2 Windows machines to start the evaluation or POC. We will create one machine to deploy all the VCC components and one machine to deploy all the VSPC components.
VCC evaluation deployment
A complete Veeam Cloud Connect production deployment guide is available at vccbook.io therefore this design guide continues directly with VSPC below.
VSPC evaluation deployment
Database Installation
In the Single-Server installation, MSSQL Server Express is installed automatically as part of the installation wizard. Therefore you do not need to create a dedicated Service Account. Remember that it is recommended to limit the use of MSSQL Express to evaluation/POC installations only.
VSPC installation
A typical Single-Server installation of VSPC is pretty straight forward. However, few key points are highlighted below:
Select both VSPC components in the Program Features step of the wizard to install all components on the same server.

Insert the License Key. The license file for VSPC is the same one as for VCC.
Click Next to continue.

Specify the service account or use the (default) local administrator:

It's best practice to use trusted certificates instead of self-signed certificates, but for a POC this is fine.
This can also be changed later via the web UI. Click Next to continue.

Select Evaluation under Managed infrastructure size so that we can specify the SQL Server Instance in the next step.
Click Next to continue.

Now we have arrived at the final step of the wizard. As you can see it will also install a MSSQL Server instance under SERVERNAME\VEEAMSQL2016 on the same machine. For an evaluation/POC this is fine. Click Install to start the installation.
VSPC installation complete
Once the installation has completed, we can verify the service via the browser using the https://vspc-webui:1280.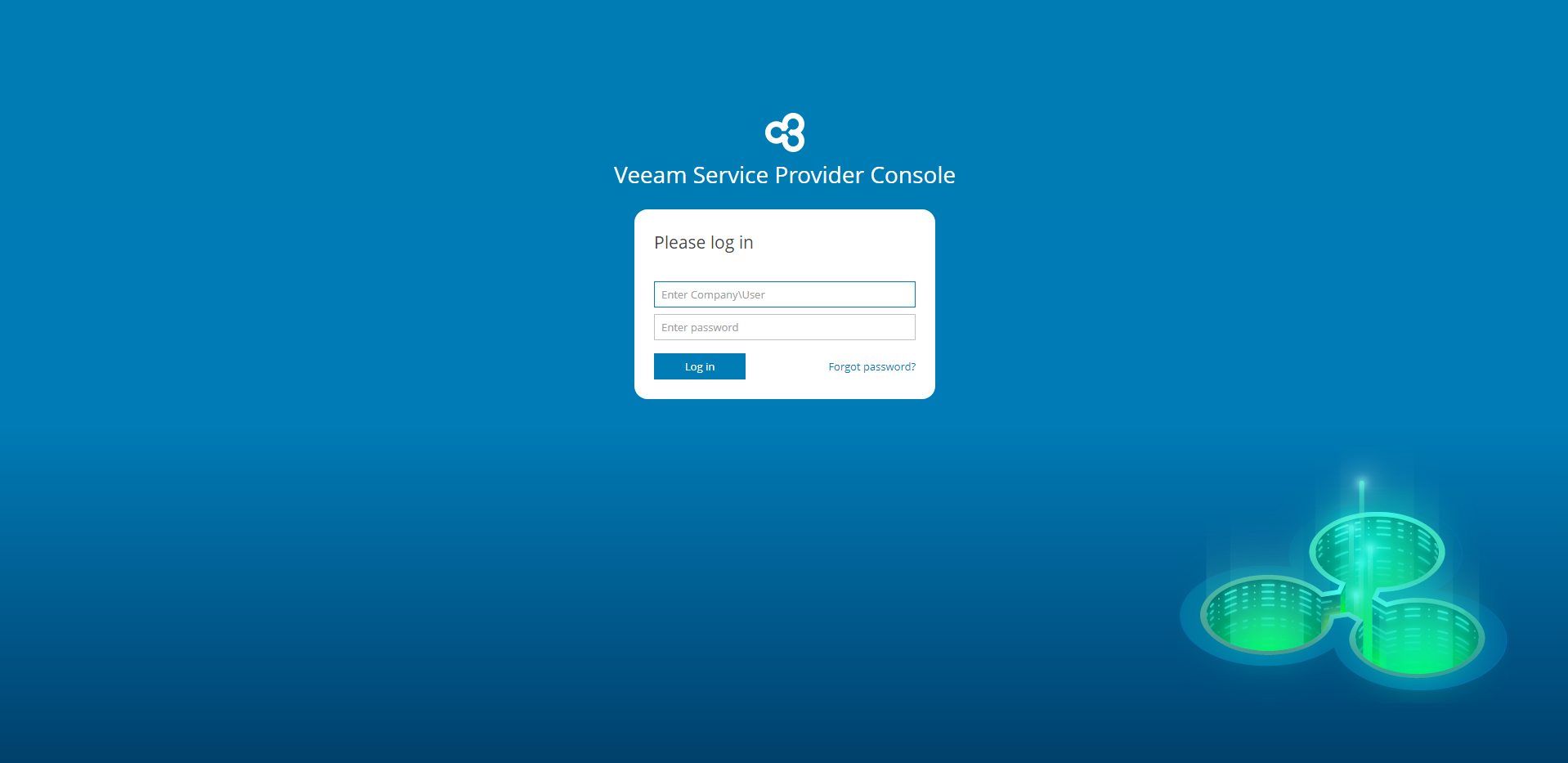 ---